Mohammed Salah wins African Footballer of the Year 2017
Recently Mohammed Salah was awarded the African Footballer of the Year 2017 who is just 25 years of age. He was awarded the title in Accra, Ghana, on 4 January by the Confederation of African Football (CAF).
This award was disputed by some football fans who argued that he wasn't even African because he never lived in Africa in his life.
Here are some tweets from fans about him not being African;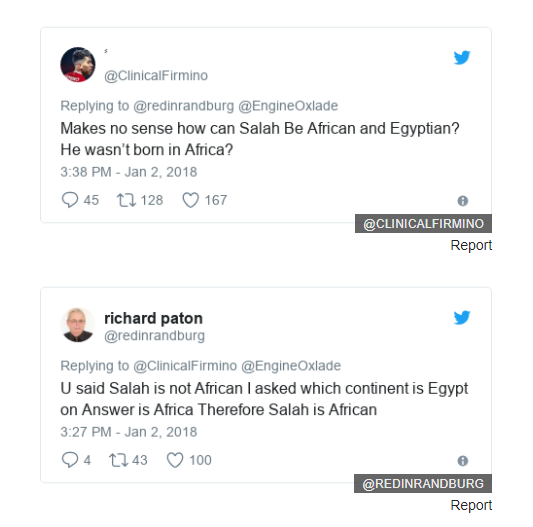 On Arabic Twitter, Mohamed Salah had generated more than 25,000 tweets by Friday morning. Egyptians were also tweeting under the Arabic hashtag #CAF and the English hashtag #CAFAwards2017.
Liverpool and Egypt player Salah came out top after managing to get 625 points in the CAF polls.
Salah was up against Senegalese Sadio Mane with 507, coming in second place, while in third place came Gabonese Pierre-Emerick Aubameyang, who polled 311 points.
Last year was the first time football fans and the general public was allowed to vote for the Africa Player of the Year award. Previously African coaches, journalists, and national team captains voted for the winners.
Salah was one of the major players who helped the Egyptian team qualify for the World Cup in Russia this year and he was a joint top scorer in the World Cup qualifiers scoring five goals.
He has also had an eventful season with English premier league team Liverpool scoring 23 goals in just 29 appearances.
Previous winners of the title include Riyad Mahrez, Yaya Toure, Samuel Eto'o and Didier Drogba. With this win, he is well on his way to becoming one of the richest footballers in Africa!